­­­8 Ways to Achieve the Contemporary Home Decor Style
There is an air of sophistication and understated elegance when you step into a contemporary styled home. The large wall art, canvas wall art, large furniture pieces and neutral colors are just some of the details that create this beautiful interior design style. We've compiled 8 ways to achieve the look for your own home!
One way to achieve contemporary home decor style is by using various wall art ranging in sizes. Large wall art, for example large paintings or large canvases on the walls, will create an inviting space.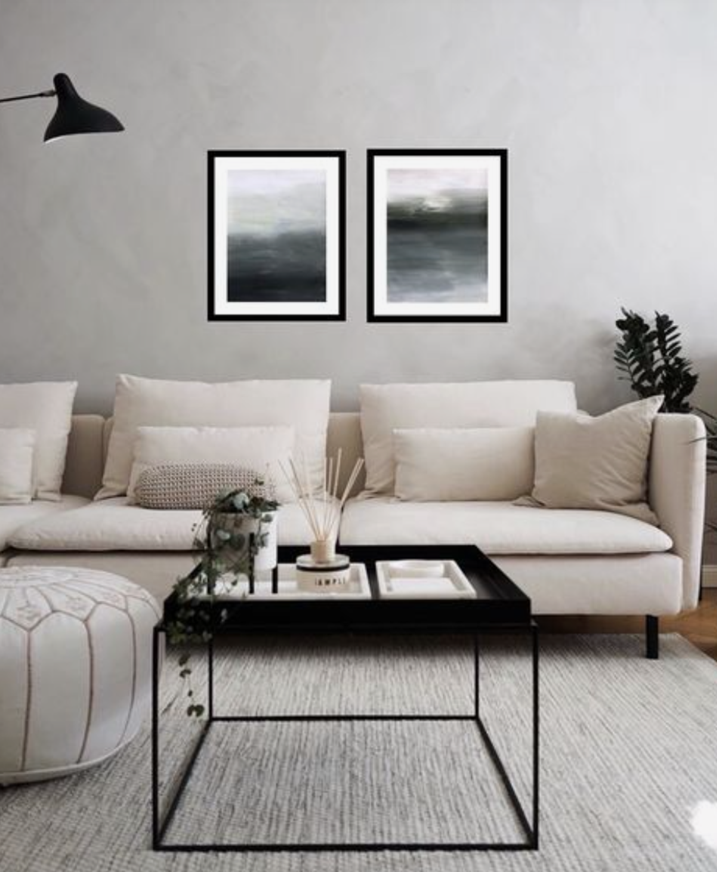 Another way to achieve a contemporary look in your home decor is by embracing darker colors such as black and gray with lighter accent pieces of color like white, red or purple. This creates more contrast within the room, which gives it that modern touch.
Furniture also helps provide the contemporary style one may desire for their home. Furniture is a large influence on the style and design of your home. Furniture can range from modern, to more traditional pieces with lighter colors which provide a contemporary vibe.
Another way to achieve this trendy look at home is through wall paint colors. It's important to find the right color scheme that go along with contemporary styles. Colors should be neutral, but large and bright. Contemporary Home Decor Style typically features black and gray with lighter accent pieces of color like white, red or purple. This creates more contrast within the room, which gives it that modern touch.
Using various knick-knacks or fun decorations from a wide range of stores and online shops is an easy and fun way to not only make your space different from the next, but also make it personal to you and your specific contemporary style. Some typical contemporary pieces may include different plants or greenery, gold accents, large bookshelves, fun lighting fixtures, & wood elements.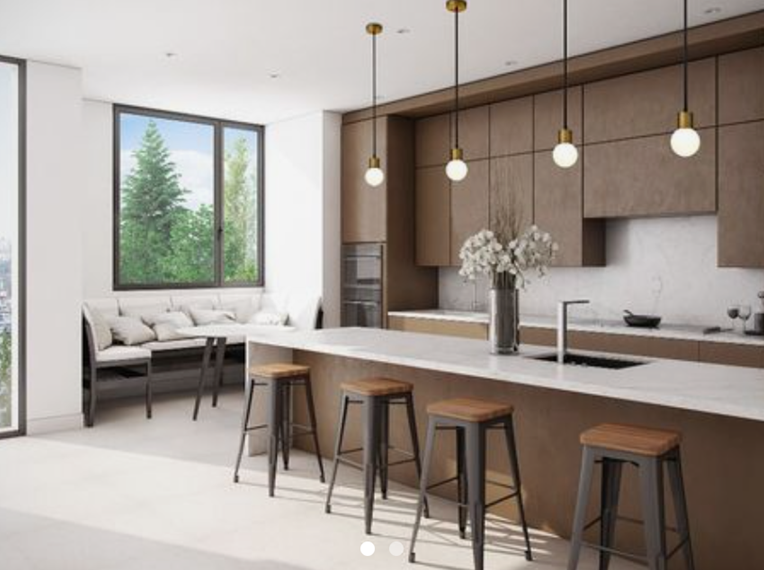 Area rugs help warm up a room and give a pop of color to the rest of the neutral fabrics and patterns in the space. Many online stores offer beautiful rugs for specific budgets. Not only are they beautiful, but also functional, specifically for covering hardwood floors that can scratch easily.
Speaking of hardwood, some contemporary styled homes have dark wood or large wood plank flooring. This helps keep the room bright and full of life with all the natural light coming in from large windows, but also makes a space feel warmer year round. Hardwood is a classic look that will never go out of style and can be used in other styles of homes besides just contemporary.
Finally, various home renovations can help you achieve the contemporary style you're looking for. Contemporary kitchens, for example, oftentimes have sleek, wood-toned finish cabinets with elements of black, white subway tile, and light flooring. Keeping natural lighting as a main factor is very important to maintaining a contemporary style.
Bathroom renovations are similar to kitchens, but can sometimes have fun, dark colors in other areas such as a shower tile or even cabinetry finish. Light and bright, clean and edged, and sleek and smooth are great things to think about when looking to remodel a bathroom, kitchen, or other space in your home if you're interested in a contemporary styled home.
Contemporary style is all about mixing modern elements and traditional design styles to create an elegant home that feels timeless yet fresh. We hope these tips will help guide you as you explore the different ways to achieve this popular decor style.
Wall Decor recommendations for contemporary style design from Jongas Fine Art Photography Galleries:
"Final Landing" - Abstract photography print - Air Force One in black and white
"Buzz Town" - San Francisco street photo, contemporary office art for sale
"Golden Hope" - Famous fine art photography of Bay Bridge in San Francisco, CA