Fine Art And Landscape Photographer
Hello, I'm Jongas, thank you for visiting my website and for your interest in my artwork. My passion for travel and photography has led me on my journey of producing quality photography prints. My main goal has always been to translate my vision of the natural world into physical wall art that people can hang on their walls in their home or their office. I am self-taught at photography, driven by a desire to produce the highest quality photography prints that match and often outdo gallery or museum art standards. Thanks to the professionals and technology we have available today, producing luxury fine art photography prints have become much easier, however, very precise craftsmanship is still required. Therefore, I have assembled and work with the best team of experts, in order to deliver a final product to your door that will exceed expectations.
Nature Art Photographer and Outdoors Enthusiast
I suspect I have some sort of nomad blood in me or was born into a nomad generation, cause otherwise there is no other explanation for my love of travel, exploring, and visiting various destinations in cities and nature. That, combined with my artsy spirit, has put me on the journey to create the most unique and inspiring images that I share with you through this website!
Producing luxury fine art photography prints has become the passion that drives me day in and day out, non-stop, from one end of the country to the other. Searching for the most amazing landscapes created by humans and especially our mother nature. Hope you enjoy my work as much as I do. To view and order landscape photography prints visit the photo art gallery on this site
One of the main benefits of buying art prints from this website is that you get to work with me directly. There are no salespeople, or gallery directors to deal with who are just looking to make a commission. If you have any questions regarding the prints, artwork, shipping, or ordering process just drop me a message via the contact form and I will get back to you very shortly.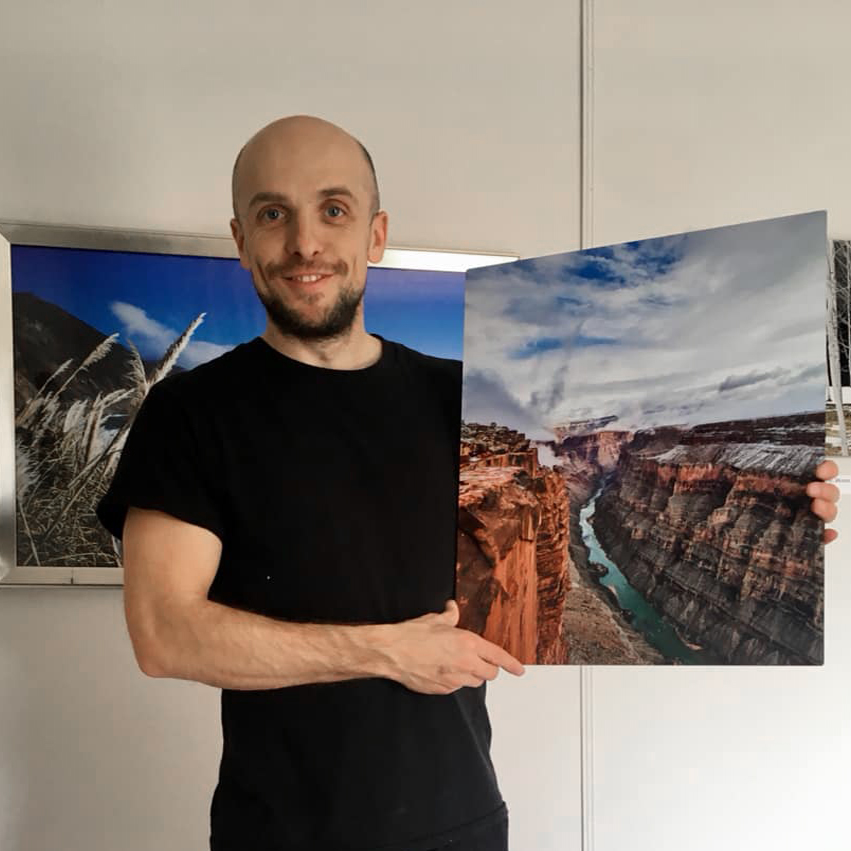 ---
Jongas fine art photography is influenced by famous photographers like Peter Lik, Ansel Adams, Andreas Gursky, Trey Ratcliff, Galen Rowell, Saul Leiter, Mario Basner and many more!
All fine art photography on this website is unique and produced by the author. It is masterfully crafted using the latest technology and materials, to provide the most luxurious look and feel for any living space, hotel, showroom, or office. All artworks ship in special crates at no charge within the USA. For international shipping please contact us beforehand.