The Beach Vibe in Your Home
Do you live near the beach? Maybe you are just dreaming of one day living by the ocean. Either way, nautical decor can be a great way to bring that beach vibe into your home! We have put
together, some nautical-themed interior design ideas for those who want to make their home feel like they're at the shore without actually being there.

The beach is so different depending on where you're traveling to. For example, the beaches in Maine are focused on cool weather, lobsters, & rocky beaches. In Hawaii, the oceanic beaches
are warm, tropical, bright-colored, & sandy. Depending on what type of beach you prefer, you can make your home look coastal in a multitude of ways.

Nautical-themed homes are a common trend. Oftentimes, these types of homes will have lots of blue-toned furniture and accents, a display of anchors on pillows, dining ware, and even different
canvas wall art. Sailor stripes, nautical knots, and nautical rope details are popular for blue-toned home decor as well.

Blue is the main color in nautically themed homes because it's the traditional sailor color. It symbolized trustworthiness, faithfulness, sincerity, and reliability. Sea glass pieces is another
type of nautically styled decor that can be spread throughout a nautical home. Try adding a nautical pillow to your couch or bed. You can also add some seashells in a bowl on your coffee
table!
If you want to go for the more tropical look of beach life, consider using bright, pastel colors such as coral, yellow, chartreuse, and whites to liven up your space. Tropical fish, palm trees, &netting are all specific things you see in a tropical home.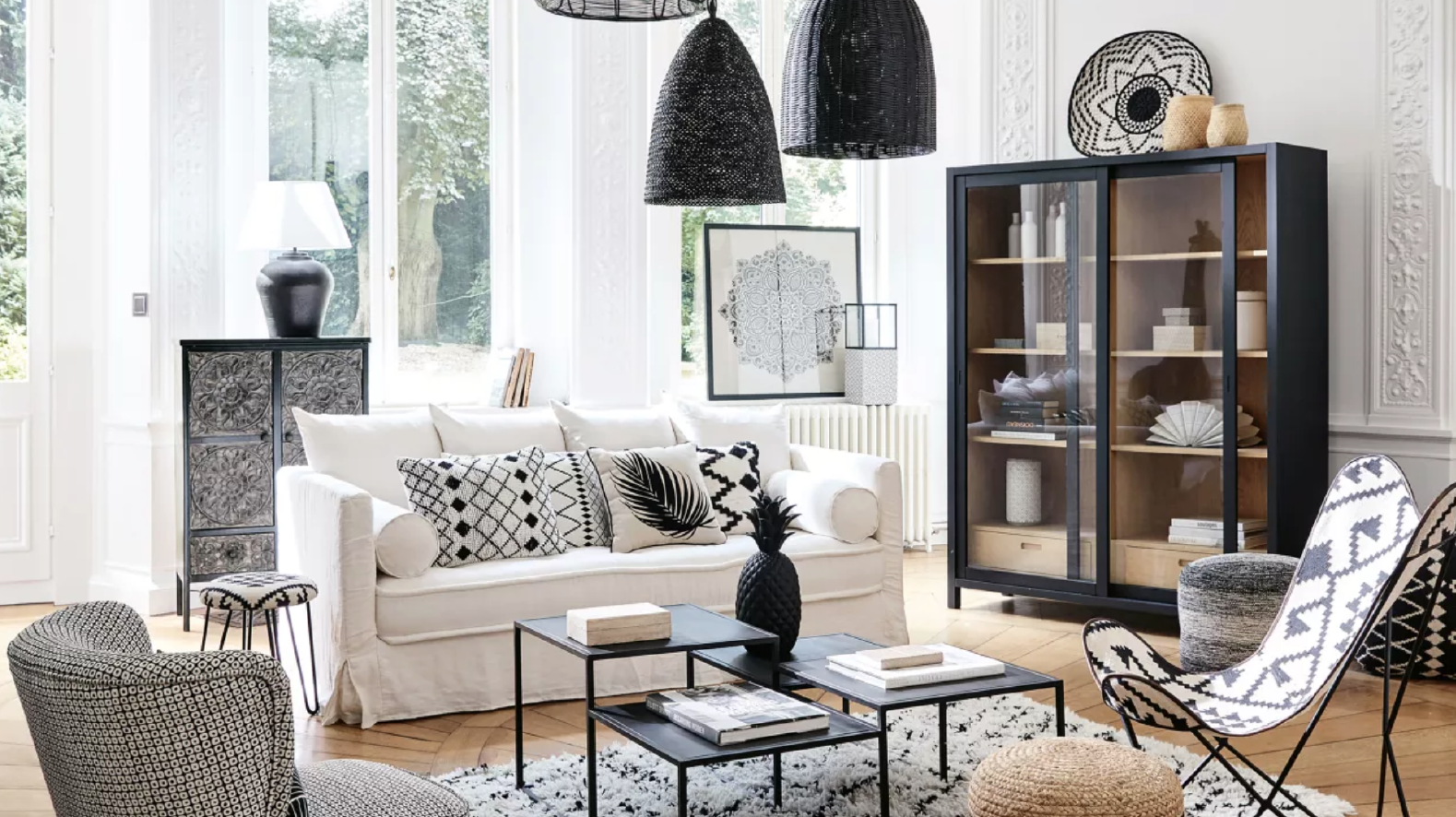 Warmth in a home is important for this style. Wood tones, blankets, and waterproof-looking materials can be added for an extra element to this tropical beach vibe. Like a nautical theme, you can use seashells throughout your home whether it be in a bowl, on some towels, wall art, etc. The sky is the limit!
Kitchen remodeling is a fun place to start. Oftentimes, clients look for blue painted cabinets, white countertops, elements of gold in the hardware and lighting, blue or white backsplash tile,& elements of wicker or wood chairs. Add nautical elements like a hanging bistro light, a nautically themed chandelier, or a ceiling fan.
A living room with this style may include blue sofas and pillows, white or cream furnishings, and large windows for the beach view inside & out. Add wicker baskets to store blankets in your living room to create the theme you desire. As well as seascape living room wall art in washed-out pastel colors.
When it comes to bedrooms, the nautical style is a calming and soothing look. Whether for adults or children, this bedroom shares clean lines with the soft hue of blue teal & white that has an almost calm feeling. Add nautical-themed bedding in stripes or florals to achieve this "beachy" feel.
Suggested Wall Decor from Jongas Fine Art Photography Galleries:
"Summer Dream" - a peter lik style photography panorama print, great as living room wall art or as office artwork
"Wine and Roses" - pastel color photo paint print - fine art panorama
"Sweet Hope" - ocean photography print with soft pastel colors and an actual beach in it
"Dancing Devil" - ocean abstract photography. A great pick for beach style interior design decor