Peter Lik Alternative Art Is At Your Finger Tips
As you may already know, Peter Lik is a famous world-renowned landscape photographer. He was a pioneer in the art of modern fine art photography. He started his journey with a van and a panoramic film camera. Went all over the world capturing the most amazing landscape scenery and architecture. Then sold his prints through one of his 17 photography galleries all over the world.
He made his name by producing museum-quality panoramic photography prints that mesmerize the viewers at the first glance. His techniques, the use of the highest quality printing paper, and special- light reflective acrylic put his art on a whole different level. People who saw them, could not believe they were printed photographs. They were blown away by the incredible detail every print had to offer and equally hypnotized by the richness of the saturated colors. Most importantly people who saw art by Peter Lik, wanted to buy it!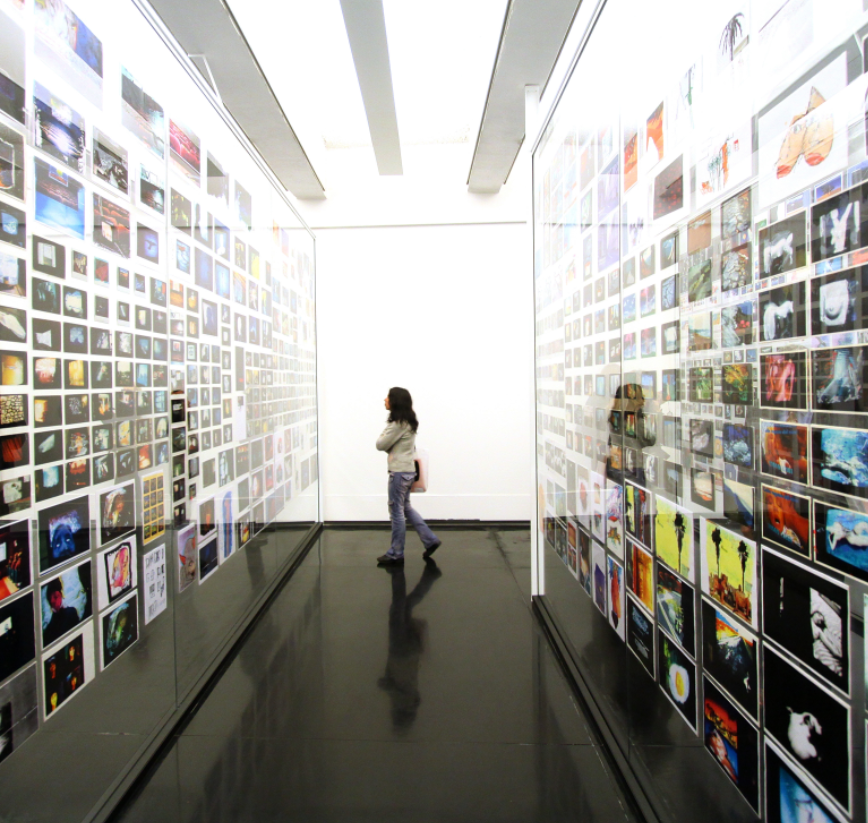 One Caveat. Not Everybody Could Afford To Buy Lik
Even today, if you visit one of Peter's galleries, be it in New York (Soho), Miami Beach, Lahaina Hawaii, or one of his galleries in Las Vegas. You will be captivated by the luxury and finesse his art commands. But you will also be expected to produce quite a hefty sum for payment. In fact, if you go on yelp.com and read reviews about his galleries. You will find one common theme in them. Most people who go in to visit Lik galleries are fascinated, enthralled, and magnetized by the art presented there, however, they can't really afford to buy it. Most of them share that openly in their reviews of Lik galleries. They usually thank for an amazing experience and they end their review by saying, they have a hope that someday they will be rich enough to be able to purchase a Peter Lick art piece of their dreams.
That isn't surprising at all. If you take some time to analyze the details of Peter Lick's business model, it becomes quite understandable why he might command such high prices for his photos in the galleries. For one, it definitely costs more than average, to rent retail space in one of the casinos in Las Vegas or at any other luxury locations where he has photography prints on display. Secondly printing luxury fine art to display in those locations is an additional expense. Thirdly, even if you try, you can't run 15 photography galleries all by yourself while photographing the world's landscapes. You need to pay commission-based salaries to art consultants who work in those galleries that help potential buyers how to choose the right piece of art for their homes. Then assist them with their orders.
In other words, running a fine art photography gallery requires lots of overhead costs. That of course has to be passed onto the art collectors, home decorators, or art enthusiasts like you in terms of higher prices you pay for the art. And while they get the benefit of actually looking at the art in person, before buying it. Many people who visit Peter's galleries, unfortunately, are not able to justify the cost, even if they really want to purchase one.
Peter Lik Alternative
Luckily, now there is an alternative. Love him or hate him, Peter Lik is an inspiration to many photographers even if they don't admit it. His relentless love for photography and travel has led many on the same path he has paved for all of us. Except for the part where most photographers are not able to open their own art galleries, especially at the beginning of their career because of the above-mentioned costs of doing business. That is especially true in today's post-pandemic world, where travel was restricted, and many businesses were forced to have employees work from home or had to close entirely. Therefore today, for most people it is simply too risky to open a photo gallery in a physical location because it needs a sizable investment to start from scratch and, without any guarantees, it will ever be successful.
Luckily, now there is an alternative way for art buyers to purchase art and do it at more affordable prices. Thanks to this thing called "Internet" you can order luxury fine art photography prints online with a couple of mouse clicks. Then have it shipped to your home for free without having to fly to Australia, Las Vegas, or Lik gallery in the city of Aspen, Colorado. Nowadays, you can buy a museum-quality photography print online, without leaving the comfort of your living room, directly from your phone, your laptop, or your iPad.
"Summer Dream" - Jongas fine art panorama prints
Buying Photography Prints Online
The first and foremost benefit to buying art online, is you save lots of money. For the reasons listed above, buying modern wall art from our website is simply cheaper, because I was a fine art photographer, don't have to hire salespeople, pay rent, or invest heavily into art prints so I can hang them on the walls inside the gallery.
Running Jongas fine art photography gallery online, helps me keep my costs down, which means fewer costs are passed on to you- the art buyer. This in turn means, you can enjoy the same quality large wall art at the fraction of the cost you would buy it for in one of those fancy real-world art galleries. It is a win-win for everyone. Especially those people who thought could never afford to buy a Peter Lik, now can have access to literally the same or better quality fine art photography, without having to take out a mortgage to pay for it!
To learn more about the process of creating luxury Jongas fine art prints click here
Explore my Fine Art Nature And Landscape Photography collections and order an artwork you've always dreamed of!
To view photo galleries click on the button below: