In Search Of The Best Luxury Fine Art Gallery In Las Vegas
Each year the city of Las Vegas attracts over 20 million visitors with a record number of an estimated 42 million in the year 2019 (pre-pandemic). For that reason, alone city of Las Vegas is undoubtedly rising as one of the major hubs of American entertainment, and business conventions, home to many major sporting events. As well as, a place to visit shows, concerts, and art events and, also home to many art galleries. Located in and around Las Vegas Strip and within shopping centers inside the Las Vegas casinos.

The focus of this article will be on a variety of art galleries present in Las Vegas, whether you are a resident and looking for a reliable outlet to decorate your own living space in town. Or if you plan to visit the Sin City in the near future and looking to spend some quality time entertaining your business partners, your spouse, or perhaps to acquire the artwork of your dreams and have it shipped back to your home residence.
When it comes to art types you can find at different galleries in Las Vegas, the variety is endless. From classical art to modern, to surrealism, to luxury fine art photography, abstract, as well as gritty and industrial. Las Vegas really seems to have it all.

The Forum Shops at the Ceasar's Palace
Is home to at least 3 art giants like Parkwest Gallery (Mixed Style Fine Art dealer), Lik Galleries (Luxury Fine Art Photography), and Vladimir Kush (Metaphorical Realism). Being the largest art dealer in the world, Parkwest has two galleries inside the Ceasar's Palace and offers fine art from multiple genres like abstract art, impressionism, realism, minimalism, pop art, and many more. Parkwest features the work of hundreds of talented artists, whose work can be also bought onboard all major cruise ships.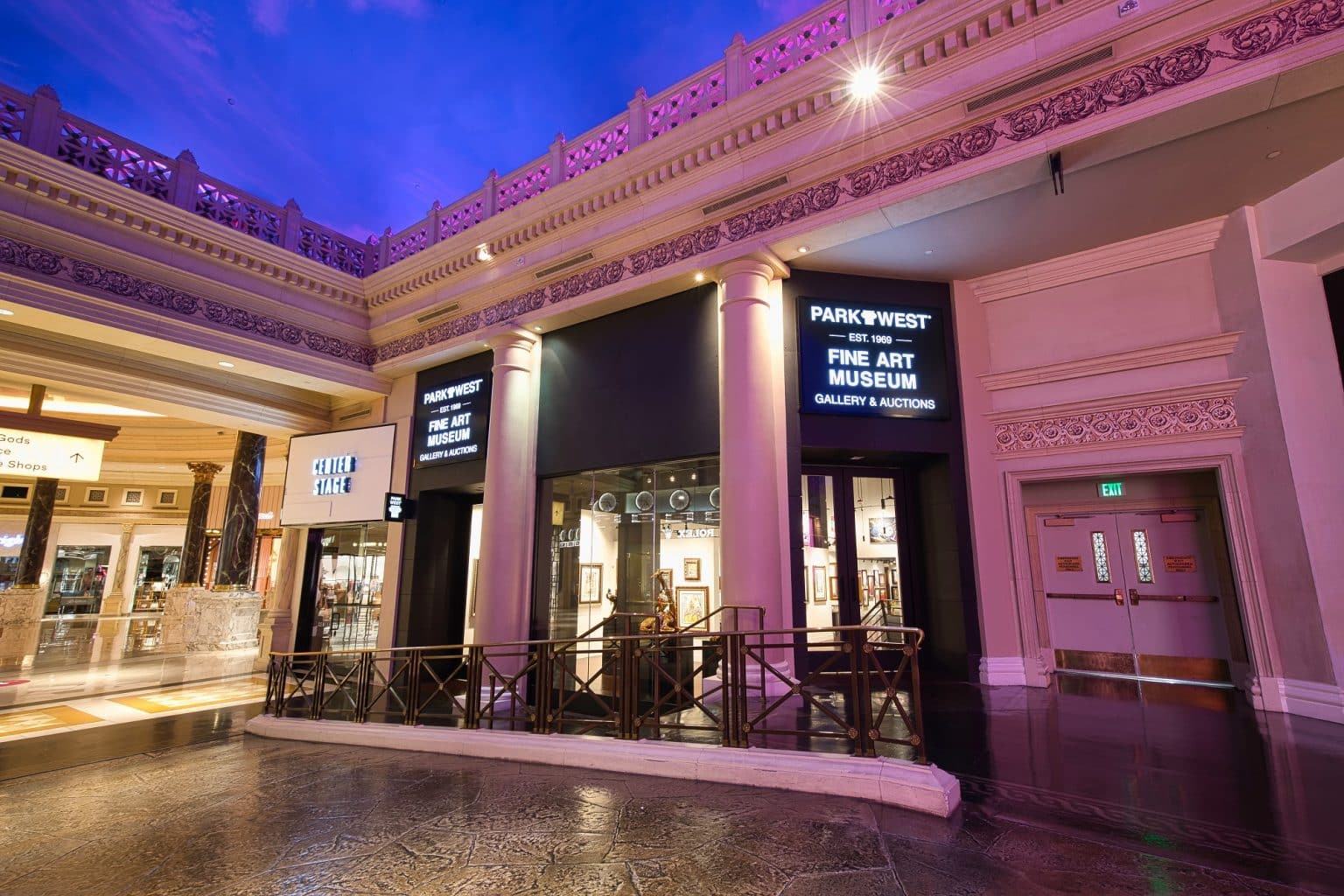 Wyland At The Venetian Resort and Casino
is home to a few famous art galleries including one by marine life super artists- Wyland. His Signature Gallery can be located in the complex of Grand Canal Shoppes at the Venetian and his second Las Vegas art gallery at the Planet Hollywood Resort and Casino. Wyland galleries host several talented artists from around the world. And offer luxury fine art in many different art types, including world-renowned sculptors and glass artists!

The Venetian Is Also Home To Regis Gallerie
"Regis Gallerie" is definitely one of the kind place, that will give you a glimpse into the world of Asian art, including Chinese, Japanese Cloisonné, jade sculptures, luxury carved stone, jewelry, and also Satsume porcelain collections. In addition to luxury art, Regis also offers antique furniture, historical art glass, and countless time treasures from previous centuries.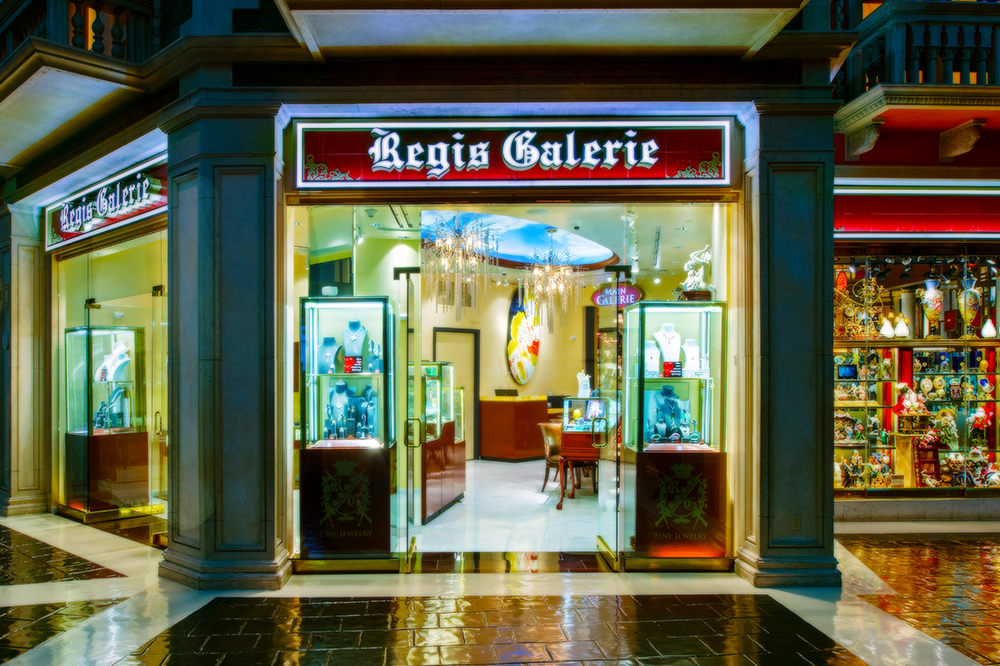 Lik Gallery at the Venetian Offers Luxury Fine Art Photography
The work of the famous landscape photographer - Peter Lik. His masterful approach to modern fine art photography has led him to open countless Lik galleries around the world. He also currently holds the title of the most expensive photograph sold, to date. His photograph by the name "Phantom", reportedly was sold to an anonymous collector for $6.5 million dollars. Also, the author of the tv series "From The Edge" that aired in 2011, Peter will always be known as one of the most famous photographers and world-renowned fine artists who produced the most incredible captures of nature and turned them into luxury fine art bought by collectors from all over the world. Outside of Las Vegas, Lik Galleries can be found in Hawaii, Aspen, New York, and Australia.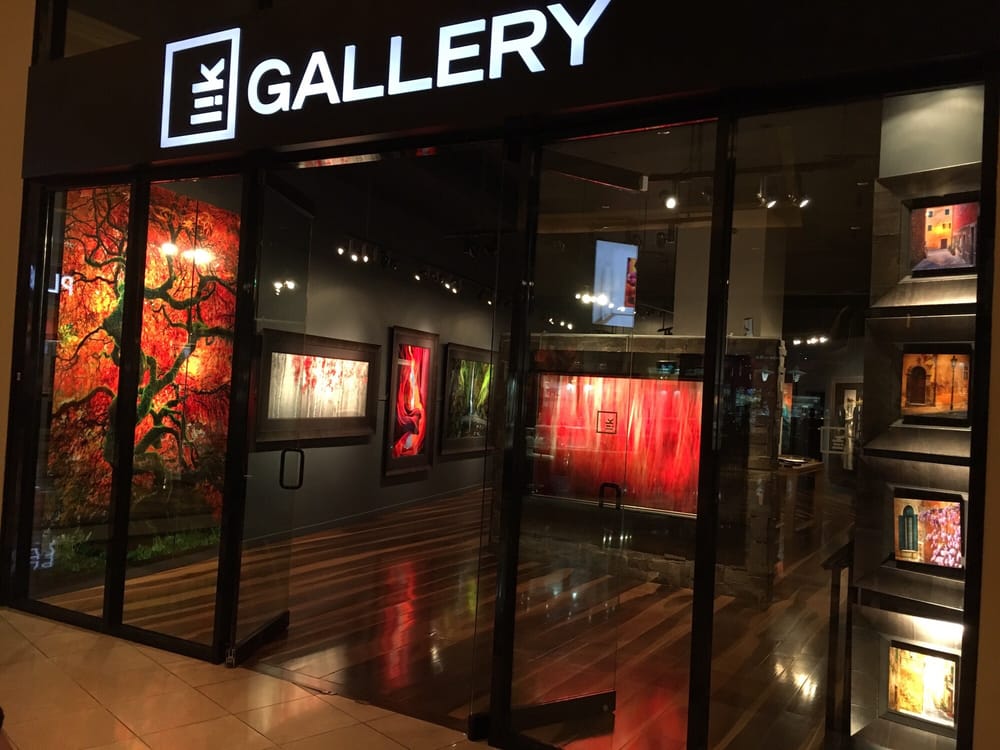 Art Life Beyond the Strip of Las Vegas
And if you happen to wander off the Las Vegas Strip and end up in a cities suburb called Summerlin. Make sure to visit a fine art photography gallery by Bobby Wheat. Bobby Wheat is one of the remaining landscape photographers who use film cameras to produce fine art photography prints. His photography art is unique and is loved by the local home decorators as well as art collectors internationally.
Fine Art Place At The Aria Resort In Las Vegas
Fine Art Gallery of Elena Bulatova. Elena has made her name known with her amazing paintings in abstract style. In her galleries, she hosts work of other world's talented artists. She produces most of her work in her studio located in the city of Palm Springs in Southern California.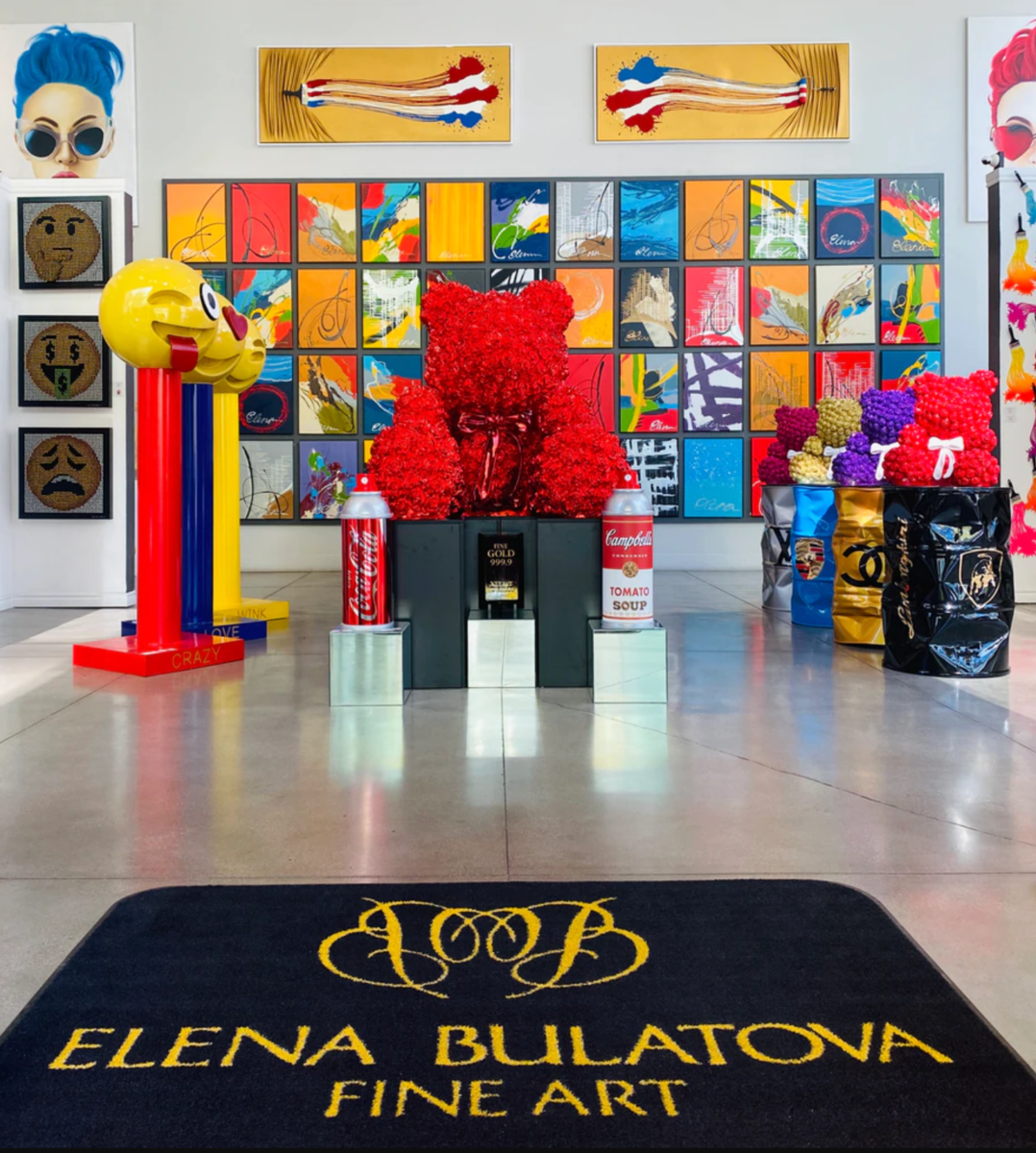 Mario Basner's World Heritage Collection
Located In Trivoli Village Shopping Mall, city of Summerlin (North West Las Vegas). This fine art photography gallery will surprise you with its one of a kind photography of various libraries and roman style architecture. Mario's gallery has been voted as Best Art Gallery by Las Vegas Review Journal for 3 years in a row. It features Beelitz Sanatorium Documentary and hosts exhibitions of other artists as well. It was named a "Gem in the desert" by Huffington Post for offering a different kind of photography art to local and international art collectors. Mario Basner gallery also supports local community and is involved in philanthropic support in local art education in colleges.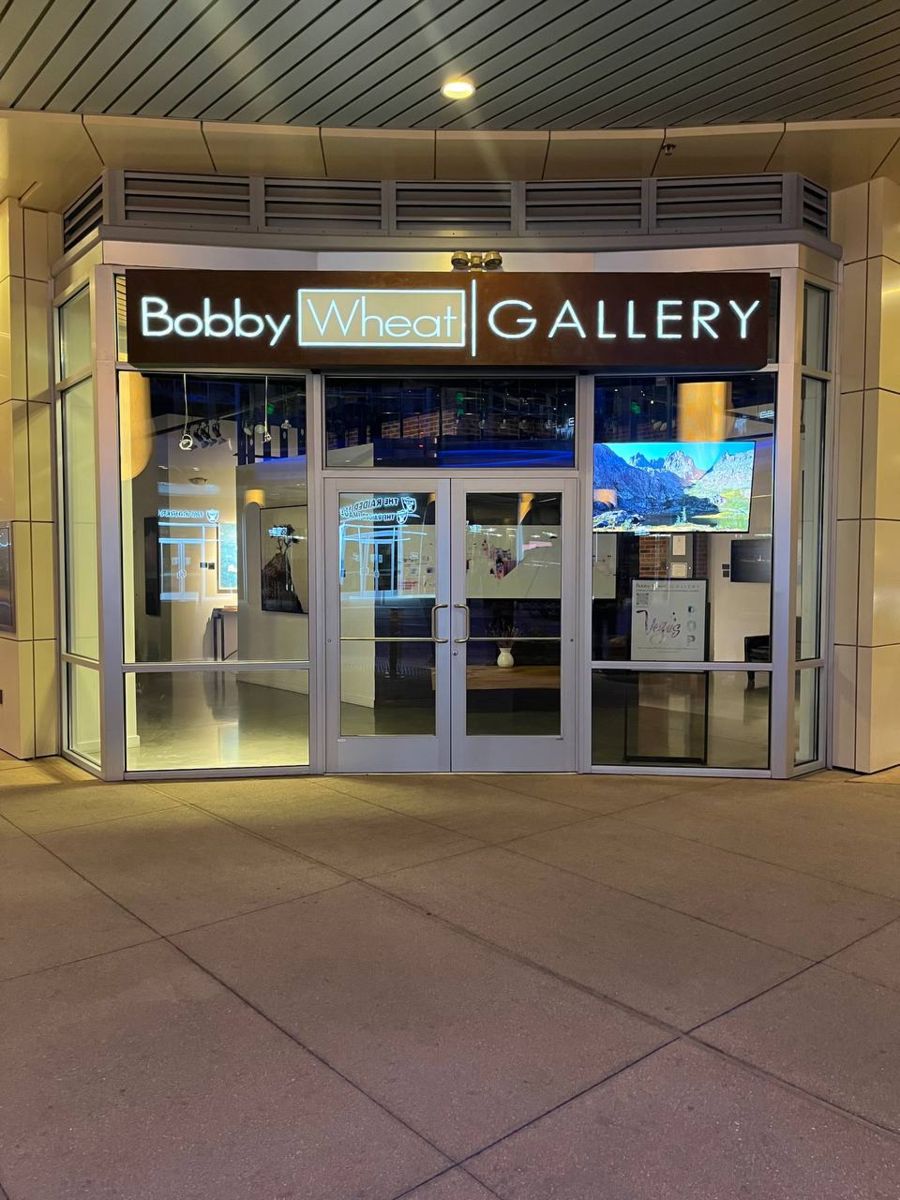 How To Find Las Vegas Art Galleries
This list is just the beginning of the exploration of the vast world of fine art galleries that can be found in the city of Las Vegas. There are many others that can be easily found in the casino of your choice(inquire with a concierge), in local directories, or by visiting www.lasvegas.com or Las Vegas Review Journal
When it comes to luxury fine art in Las Vegas, you can sure ignore the famous saying: what happens in Vegas stays in Vegas! And be sure to bring one of those artworks home with you.
To have a photography gallery in Las Vegas is a dream come true for any aspiring artist. One day "Jongas Fine Art Photography" will have its home in Las Vegas too. And for now, if you wish to support my dream, you can order some of my luxury fine art photography prints from the Collections page on this website. I put enormous attention to detail and the quality to all the art prints I offer. So the final product you receive looks better than its tiny representation on the computer screen. Click here: to browse the Jongas Fine Art Photography Collections