Who doesn't love tropical interior design? This style is not only fashionable but also fresh always reminding you are on some faraway island. If you're looking for a new way to decorate your home this season, the tropical interior design might be the perfect solution. In this article, we will explore what tropical design entails and provide some tips on how to achieve it in your own home. Read on to find out more!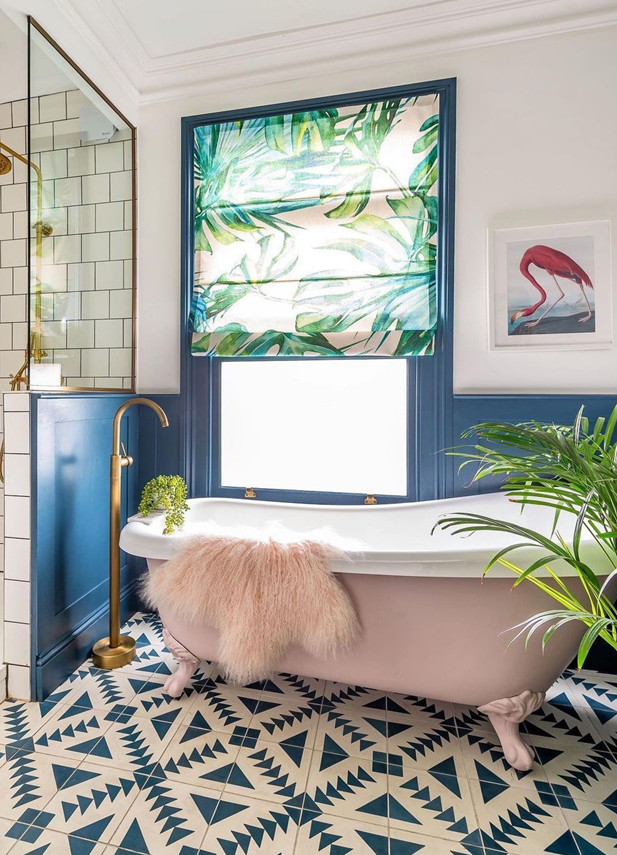 The tropical design style is known for being bright, breezy, and full of life. It's perfect for those who want to bring some tropical flair into their home. Let's explore the tropical design style and offer up some ideas on how you can incorporate it in your own space.
Warmth in a home is important for this style. Wood tones, blankets, and waterproof-looking materials can be added for an extra element to this tropical beach vibe. Using use seashells throughout your home whether it be in a bowl, on some towels, on bathroom wall art, etc. are all great ways to incorporate the theme throughout.
When it comes to incorporating modern wall art with your tropical interior design style, it is always best to stay around fresh, pastel sort of colors that will easily blend in with your other island decor. As far as suggestions of what to go with when it comes to fine art photography prints, it is always best to stick with the seascape, wave or ocean photography. Showing palm trees, beaches, shells, crashing waves, as well as abstract art photography that has softer neutral kind of colors. You probably don't want an artwork standing out too much, but rather blend in with the rest of the beach-like surfer vibe you have going everywhere else in the house.
---
Suggested large wall art by Jongas for tropical interior design style:
---
Hanging tropical patterns, fabrics and wall art throughout the home is another way to get that tropical feel. For a really nice effect, hang different pieces in clusters so it seems like they're all coming together in unity of tropical interior style. Some people opt for using tropical fish, birds, or even plants as ways to bring out the tropical style within their decorations.
A few favorites for this style are white furniture with teak or mahogany tones mixed into them to give a beautiful, clean look. Pops of bright, pastel colors are great ways of adding some tropic flair to a clean couch or bedroom.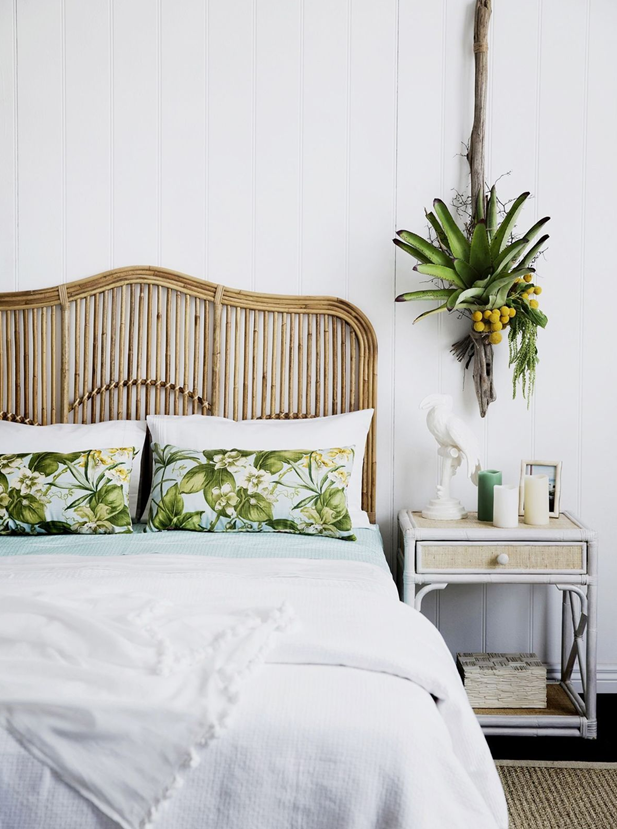 Tropical decor is much more bright, bold and cheerful than coastal decor. It's got palm trees, beach motifs, and lots of pinks, sea green, and ocean blue! The color palette of tropical style decor is similar to coastal decor but with more bright green, turquoise, hot pink, and warm yellow. Marco Island, Florida is somewhere that embodies this well. Many homes are within these colors and all have a way to make them look beachy and tropical with the proper siding or roofs.
When it comes to tropical furniture, you want to go with rattan pieces. You can also work in some cane furniture and bamboo furniture, too. If you don't have a large budget, then go with the warm wood furniture for your tropical space. In addition, using plenty of greenery and other natural plants help bring the outdoors, in. Feeling like you're in the tropics while being in the comforts of your home is a key factor to this style.
Kitchen and bath remodels can be a great way to start fresh and add an equatorial vibe to your home. Using bright colors as accents or even in the variety of tiles is wonderful, as well as using gold-toned hardware throughout. Go with something funky, such as a painted soaker tub or fun curtains to bring out more tropical colors in the room.
Whatever you decide, tropical interior design can be done well in so many ways! What are your favorite things about the ocean or beaches? Bring those elements into your home! Research can be a great tool for inspiration to create the home of your dreams.
---
Fine Art Photography prints ideas for tropical design style interior:
"Stillness" by Jongas Fine Art. To Order click on the image below:
---
"The Perfect Dream" Fine Art Photo By Jongas
To order this photo to match your tropical design home click on the image below:
Also, check out our introductory guide and how to get started with industrial interior design type