The Mediterranean interior design style is one of the most popular styles in the world. It has a beautiful, laid-back feel and can be easily adapted to fit your personal taste. In this blog post, we will explore some of the most common features that are found in Mediterranean-styled homes and how they can be incorporated into your home decor!
The Mediterranean interior design style is characterized by warm colors, a sense of openness, and light. It's a refreshing change from the heavy look of some other home decor styles. If you are looking for Mediterranean home decorating ideas or Mediterranean remodeling tips, this blog post has the information that you need.
Mediterranean-style interior design is a riff on the décor found in countries that border the Mediterranean Sea. Whenever you're channeling a warm island place, the best Mediterranean-style interior design focuses on indoor/outdoor living, natural materials, and finishes, and an effortless, minimalist-chic approach to decorating that is rooted in centuries of life along the beautiful Mediterranean coast. The Mediterranean is a variation of coastal design, which is a broader term based on the generic codes of seaside living.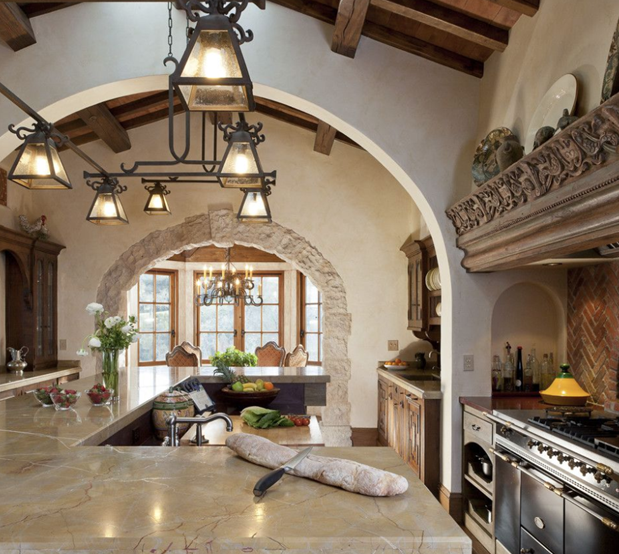 Depending on what country you live in, the Mediterranean design could look different. It also has a timeless appeal to most. Though the Mediterranean style has a timeless appeal, it can be interpreted in both classic and more contemporary ways. The original features of older homes like natural stone walls, exposed wood beams, or tile floors might preserve the character of the property while adding contemporary furniture and decor to make the home feel current. Contemporary Mediterranean architecture and interior design might focus on modern lifestyles with bigger rooms, larger energy-efficient windows, and modern luxuries like swimming pools, but old school materials and architectural details may be preserved or added as a nod to history.
Below are some key elements to remember to this design style when figuring out what you're looking for:
-Make sure to keep an emphasis on indoor-outdoor living.
-Try to maximize natural light and views of the outdoors with large windows and nothing blocking the view.
-Arched windows and doors and interior arched casings are another great, fun option to add.
-Exposed beams, natural stone walls, and tile or hardwood floors are all great options for this design.
-Remembering that "less-is-more" when it comes to styling with canvas art, decorations, etc.
-Use plenty of natural materials in finishes and decor such as wood, rattan, tile, ceramics, terracotta, wrought iron, linen, and cotton.
-Maintaining a neutral palette and natural finishes.
-Use of color as an accent, with palettes that reflect the natural environment, from the blue-greens of the ocean to the yellows and golden tones of the sun.
-Be thoughtful in your space planning, as it is used for hospitality and family, with plenty of focus on common areas to include multiple seating options, and a large dining table.
-Whatever style of Mediterranean design you choose, it will be unique to your styles and every other home. Keep things simple and make sure to use online tools as a guide for helping create the home of your dreams!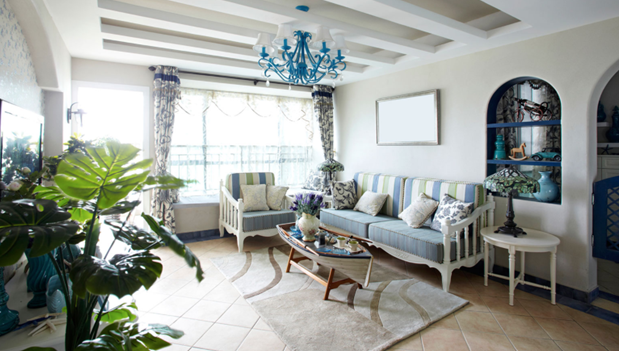 When it comes to wall decor that fits this style of interior design. Obviously, you might want to stay away from bright colors and artworks that may stand out too much from an otherwise pretty bland palette of natural and organic colors.
In order to suggest art to fit homes with Mediterranean design type, start exploring with something in abstract fine art photography gallery and lean toward the colors that blend into your interior design, instead of choosing colors that tend to stand out by contrasting it.
"I Can't Be The Only One- Fine Art Prints" (click on the photo to see buying options):
---
Golden Hope from City Photography Collection (click on the photo to see buying options):
---
"Confession" - Fine Art By Jongas (click on the photo to see buying options)