Cindy Sherman - The Beginning Of The Artist

Cindy Sherman was born in Glen Ridge, New Jersey, on January 19, 1954. Cindy's family relocated to Huntington, Long Island, shortly after her birth, where she grew up as the youngest of five children. Sherman studied in Buffalo from 1972 to 1976; she began as a painter, but immediately became disenchanted by what she saw as the medium's limits. Sherman's focus switched to photography. Despite initially failing a mandatory photography class, she subsequently chose to repeat the course, which sparked her interest in the field. Cindy Sherman is now a well-known photographer and filmmaker whose self-portraits criticize gender and identity. In fact, Cindy Sherman photography and Cindy Sherman artwork are now two well-known phenomena in the world.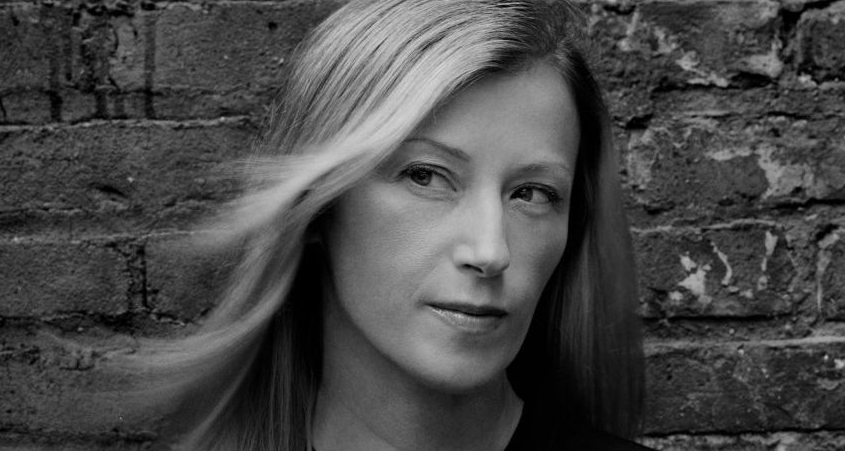 Who is Cindy Sherman?

Sherman started collecting pictures of herself, which she later referred to as the "Untitled Film Stills" project (1977-1980). Sherman plays the role of "Every woman"; in this series. She worked on the black-and-white series for almost three years, so by 1980, Sherman had essentially used up all the clichés about the "feminine" that seemed to be in constant use. Sherman established herself in the New York art scene with the release of Untitled Film Stills, which paved the way for her debut solo exhibition at the non-profit gallery The Kitchen. Soon after, she received a request to design the centerfold for "Artforum" magazine. Ingrid Sischy, the editor, finally rejected photos of Sherman wearing a pink robe because she was too suggestive.
Disasters and Fairy Tales, a later series produced from 1985 to 1989, is not known to have been a reaction to that act of rejection, but it is notable for being a far darker project than its prettified predecessor. Its dark color scheme and images covered with vomit and mold forced viewers to discover beauty in the unremarkable hideous and ugly. In 1997, Sherman transitioned from still-life photography to motion movies, with some help from her then-husband, director Michel Auder. With the suspenseful film Office Killer, she made her debut as a director and starred as herself in the film John Waters' which was a 1998 comedy, the following year.
"Icy Hot" Limited Edition (250 copies) Fine Art Photography by Jongas
---
What Is Cindy Sherman Famous For?

Cindy Sherman has spent four decades investigating the production of identity, experimenting with the visual and cultural conventions of art, celebrity, gender, and photography. She is one of the most important artists of the Pictures Generation Movement. They used pictures from advertising, movies, television, and magazines to respond to the mass media scene around them with both comedy and critique. What made Cindy Sherman one of the most famous photographers alive was the use of her own body in personalities in her work, notably in her groundbreaking series Untitled Film Stills (1977-1980). These black-and-white photos, which depict the artist as a model in various clothes and attitudes, are her interpretations of feminine clichés prevalent in movies, television, and advertising. Sherman investigates and manipulates femininity as a societal construct. She uses the camera and various everyday cinematic tools, like makeup, costumes, and stage scenery, to recreate everyday illusions or iconic "snapshots". These pictures, however, quickly start to crumble in numerous ways, as if they were just the initial assumption, suggesting how self-identity is frequently a flimsy compromise between societal expectations and individual purpose.
In recent years, few other artworks from Sherman's "Untitled" series have made the headlines because they were sold for larger sums of money and made to the list of the most expensive photograph sold. The "Untitled 96" by Cindy Sherman, which was the image of her self laying on the floor wearing a skirt and an orange blouse that was made as a part of Centerfold series. It sold in May 2011 at the auction for a whopping $3.9 Million Dollars. And then sold again in 2012 for $2.89 Million.
Next photography Cindy took, in 1979 by the name "Untitled Film Still #48" from Untitled Film Stills collection. It was auctioned off at Christie's for $2.9 Million dollars in May 2015. And another copy of it was previously sold for $2.25 Million dollars in November 2014 at Sotheby's Auction house. Yet another copy of this image was publicly sold at Christie's in 2008 for $1.5 Million Dollars.
"Sweet Hope" - Beach photography art by Jongas - Limited Edition of 250
---
What Is The Meaning Behind Cindy Sherman Photography?
While she occasionally represents gorgeous figures, Sherman has always been drawn to the bizarre. Series such as the catastrophes (1986-89) and the sex photographs (1992) presented viewers with the odd and terrible parts of humankind in graphic, visceral visuals throughout the 1980s and 1990s. Images of ill corpses, for example, were cruelly visible in the news during the AIDS epidemic, adding poignancy to her examination of the horrific and many sorts of violence that it might do to the body. The famous photographer subverts the visual shorthand we use to define the world around us throughout her work, highlighting the artificiality and ambiguity of these preconceptions and undercutting their trustworthiness for comprehending a much more intricate reality. Political satire, caricature, graphic novel, pulp fiction, and stand-up comedy because some of Cindy Sherman's characters are uncomfortable to laugh at.
Many other socially critical disciplines are among the long traditions of art that Sherman's photographic portraiture extends, while also being deeply rooted in the present. Sherman's numerous variations on the self-portraiture techniques all share one distinctive quality: in the vast majority of her portraits, including those of posed sex dolls, she directly engages the viewer's gaze as if to imply that an underlying propensity for deception is perhaps the only "value" that truly unites us. Photography, which has long been believed to be a precise "reflection" of reality, both builds and analyzes its apparent subject in Sherman's work. In this regard, Cindy Sherman photography offers a distinctive style of portrait imagery and serves in part as a symbol for both the ephemeral nature of visual perception and the subjective character of all human intellect.
Cindy Sherman art is often featured at Museum Of Modern Art (MOMA), Metropolitan Museum of Art (MET) and in various other exhibitions or her own website at http://www.cindysherman.com
---
"Melancholic" - Nature Photography Art Prints by Jongas - Limited Edition of 250
---
Click here: To Explore more fine art and landscape photography by Jongas by visiting our online photography art gallery