There are many interior design styles that people can use to decorate their home. One of the most popular ones is rustic home design. Whether you want to create a simple, natural home or one with an eclectic and bohemian touch, there are plenty of ideas for rustic interior design on this blog post!
Rustic home design is the perfect way to recreate homey, home-spun atmosphere in your home. It's a style that incorporates natural materials and textures such as wood, stone and metal into the decorating scheme for a warm and inviting effect. Rustic interior design makes use of all sorts of things you find outdoors like raw woods, stones, bamboo mats or animal skins. There are many ways you can make your home rustic without having to spend a lot of money on expensive items. Here are some ideas for rustic interior design!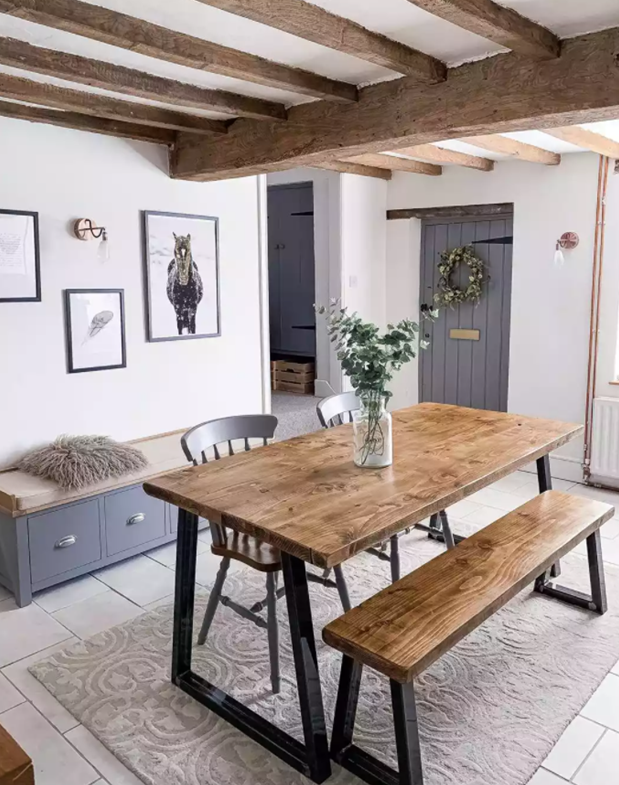 Rustic interior is defined by ruggedness and letting natural beauty shine. The focus is to create a relaxing atmosphere by highlighting the use of wood, stone, leaves, and other organic elements. Rather than worry about perfect lines, it allows the character of each piece to stand out.
To have a rustic home, you don't need to live in a log cabin—you just need to put emphasis on the natural and the organic. Most rustic pieces are made from real wood, sometimes only lightly treated or entirely natural. Think reclaimed wood, raw materials, and elements that come directly from the earth. Accompanied by abstract or luxury fine art wall decor in black and white or artwork without any bright colors.
The home is traditionally a place of gathering and spending time with family, so rustic interior design creates an environment for relaxation. The atmosphere created by the home should be welcoming to all who enter your home—creating comfort and warmth. To have this type of environment in your home, you can use natural materials such as wood or stone on countertops, within tables, or even on a fireplace.
The home should be full of rustic elements that have been used for years in buildings. For example, a home could create an atmosphere by using whitewashed or worn wood flooring. The home can also use farmhouse interior design style or country chic decorating to add to the rustic feel. Using these types of aesthetic will allow you to choose your style of materials and make your home different than the next.
When designing a rustic home, think heavy. Sounds weird, right? But it actually makes sense. Heavy wooden dining tables, wooden beams on high ceilings, large couches with deep, dark leather are all perfect examples of keeping this "heaviness" a rustic home needs.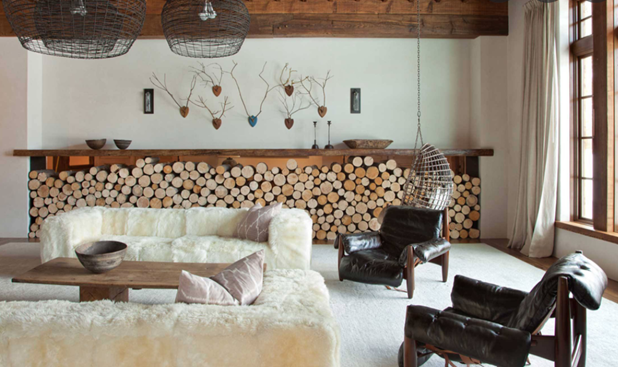 Some common places you could shop or look for inspiration that specialize in this rustic idea is West Elm, Restoration Hardware, Magnolia, or even Pottery Barn. If you start there and find things you like, you can then find similar items elsewhere in different price groups.
Luckily for you, rustic decor is one of the easiest design styles to recreate. Just go for natural, earthy tones and materials, and you can make this style your own without too much legwork.